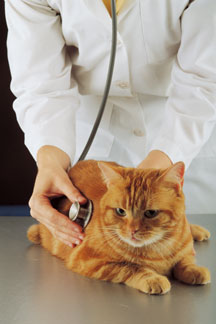 Your pet deserves a special day every year.
We all know how important staying healthy is to a long and satisfying life – for both the two legged and four-legged members of the family. But our furry family members age differently to humans, so it's even more important for them to have a check up six months. Once a year for a dog or cat is the same as once every two to three years or so for us! A quick visit to the Townsville Vet Clinic on one special day twice a year will help make sure your pet will still be around for many more days to come. So when you get your next reminder, don't put it off. Make an appointment to give your pet the special day he or she deserves.
Your TVC vet will:
Check for early signs of disease
Make sure teeth, skin, eyes and ears are healthy
Update life-saving vaccinations
Keep an eye out for problems as your pet gets older
If you're concerned that something may be wrong with your pet, please call us to schedule a medical assessment. Depending on the symptoms, we may ask you to bring in your pet right away.