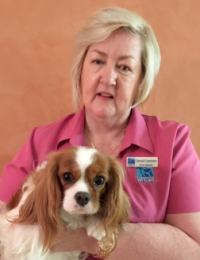 Carmel is our Practice Manager responsible for overseeing and management of finances, marketing, OHS and HR. Carmel has a Diploma of Business Management and has over 30 years of business management experience.
Carmel, as do all our Team, has a love of animals and has 2 dogs (the girls) and 1 cat at home and laughingly tells people she has 2 dogs, a cat and a husband in bed with her at night.
If asked Carmel will tell you she is very proud to be part of TVC and very proud of the people who make up the TVC Team.