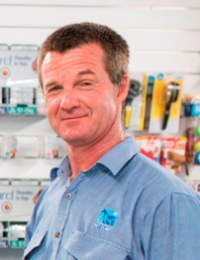 Equine Medicine, Dentistry, Corrective Shoeing, Ophthalmology and Artificial Insemination.
Ben graduated from the University of Queensland in 1993. Since then he has worked in mixed animal practices in Rockhampton, Bundaberg and England.
A partner in the clinic, Ben is an experienced practitioner with an interest in cattle and horse medicine. In 2004 Ben was admitted as a Member of the Australian College of Veterinary Scientists after gaining post graduate qualifications in Equine Medicine.
Ben has particular interests in equine dentistry, corrective shoeing and ophthalmology. Ben has considerable experience in equine reproduction including artificial insemination using fresh and frozen semen.